Old Kilpatrick Bowling Club, established in 1907, has remained on the same site for over 100 years, and is located just off Station Road, adjacent to Kilpatrick Railway Station.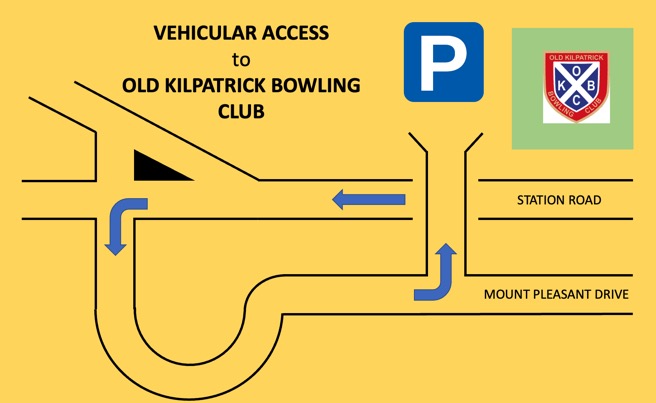 VEHICULAR ACCESS

The Club comprises Full, Day and Associate members and participates in the Clydebank District Bowling Association League and related competitions. Some of its members have the honour of representing Dunbartonshire in County competitions.

The Club President for 2021 is Bill Croxford and the Vice President is Andrew Roberts.

The President of the Ladies Section for 2021 is Marion Black and the Vice President is Maureen McKeever.

The Honorary President is Alec Filshie.

OKBC have won the DBA County Cup on four occasions, most recently in 2018.